Tableau Desktop


3 days Training
The course is designed for anyone who works with data, regardless of their technical background. You will learn how to use the product by exploring the key concepts with a "hands-on" approach. You will explore different techniques from the creation of a single visualization, to the interactive dashboard.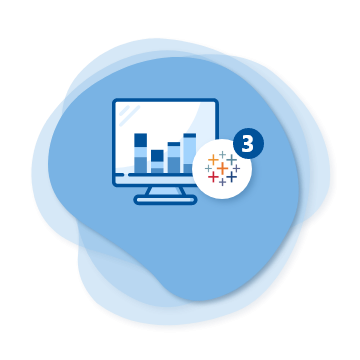 1 participation certificate
Practical exercises
Each unit includes one or more "hands on" activities with step-by-step solutions. To move on to the next unit, we recommend that you successfully complete all the exercises.
Gain acknowledgement
You will be provided with a certificate of participation that you can share with potential employers and your professional network.
Benvenutə su LearnToViz
La prima community italiana su Tableau e la Visualizzazione dati!